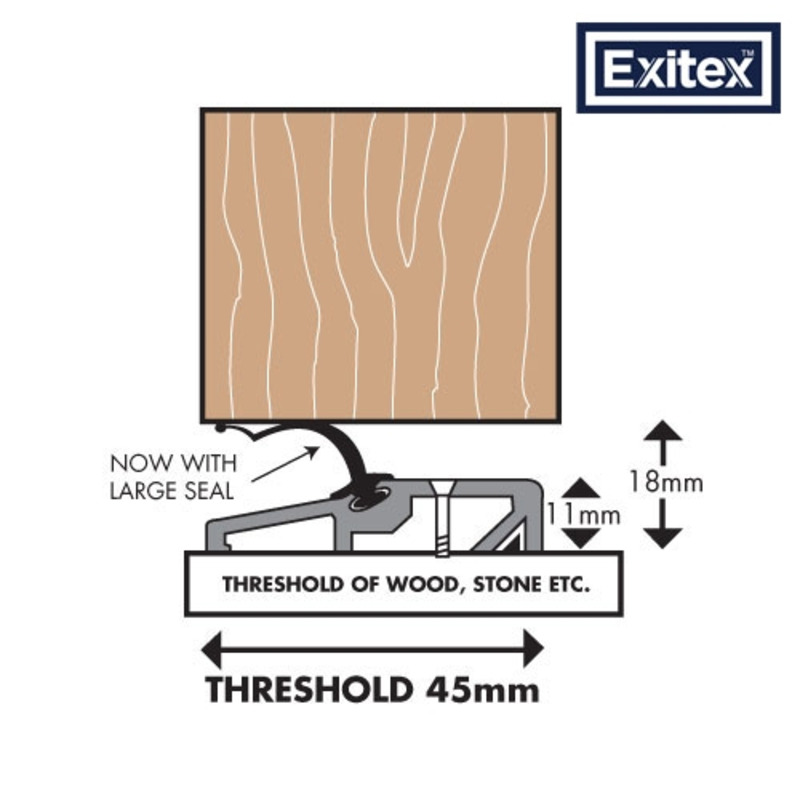 A threshold weather excluder specifically designed with many innovative features to effectively seal doors against the elements.

For Inward and Outward opening doors
- Easy access, ideal for wheelchairs
- EPDM rubber seal is reversed for outward opening doors
- No gutter to collect water or dirt
- Under door clearance: 18mm
- Suitable for double doors
- Suitable for moderate weather exposure
- Part 'M' approved
- Available in Aluminium or Gold

Price for each threshold

2439mm in Aluminium & Gold are Special Order. Please contact the Sales Team to order.
SLT Slimline Threshold
STOCK CODE: EXWSLT1220AL
£

33.60
(INC VAT)
£

28.00
(EX VAT)
FREE DELIVERY ON ORDERS OVER £69
WAYS TO PAY: